Well not to long ago I was horribly ill, not just with a cold but with a badly infected tooth that I don't want to talk about. So because of that I was basically living off soups… of course since my family doesn't cook only I do I was stuck with store bought soups. Believe you me I was not about to get off my butt to make myself any soups. In light of what happened I figured I'd help a few of you out there, that are getting sick, are sick or know it will hit you eventually this flu season, some amazing soup recipes to send to your household.
After all we moms deserve some homemade soup too once in a while and these are a few of the soups I wish my kids would make for me when I'm sick.
There is something about white bean Tuscan soup that I love to death. When I was in my teens this was the one vegetarian option on the cafeteria menu and it was one of the best on the menu too so I was very lucky. It gives me those cozy memories of my favorite three cafeteria ladies back in my high school days and this recipe tastes exactly like it.
Love lemon chicken for dinner, but may not have the ability to eat it at the moment? Then this is really going to hit the spot. Its tangy, its chicken filled which is perfect when you are sick and it is super filling with all the rice in there. Overall a great soup and amazing when you aren't feeling great.
Now I was never a fan of regular chicken noodle soup. After a bad flu as a kid and a mix of noodle soup and grape juice I never thought about it the same again. In fact it took me a long time to even try it again as an adult… till this recipe came into my life. Make this soup, love this soup and never eat regular lame chicken noodle soup ever again.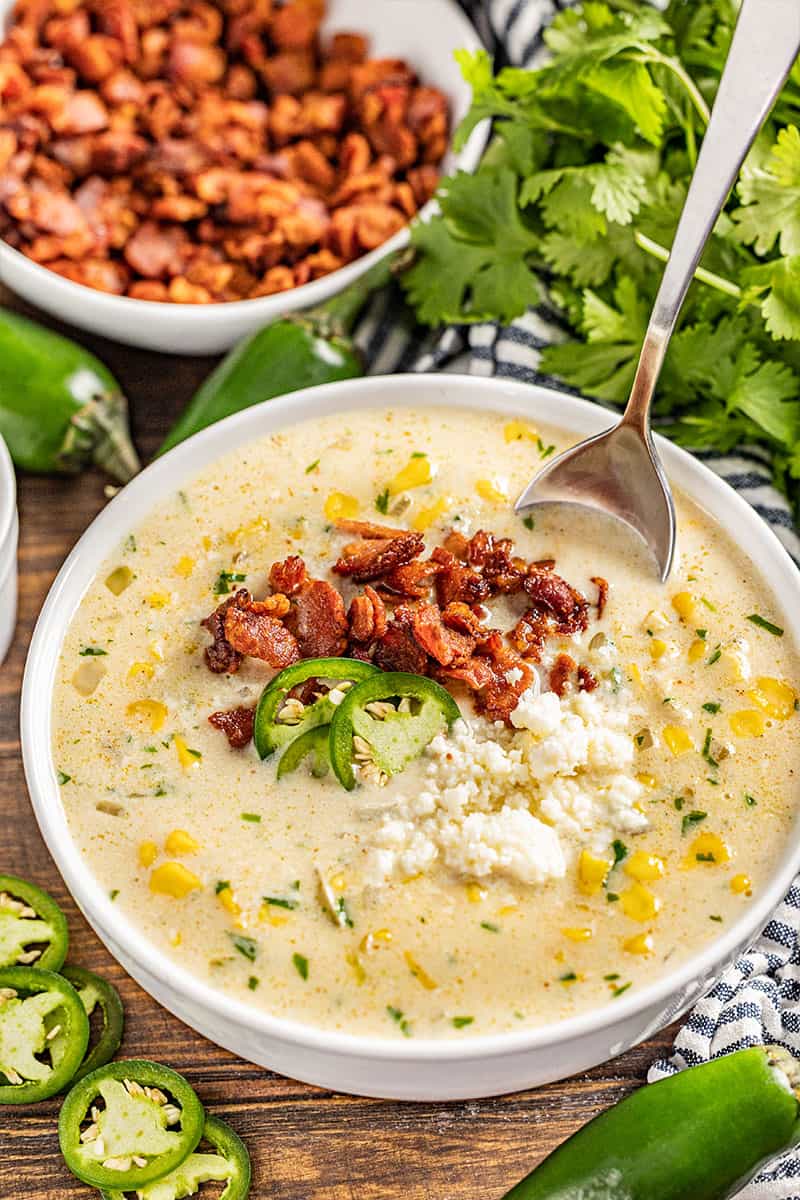 Now if you are a fan of sweet and spicy soups then you might just fall in love with this great corn soup. In fact I bet you would have no trouble at all getting the whole family into this soup. Adding the spicy jalapeño will help you with your sinuses too. Nothing like a little spice to help clear out your stuffed up face when nothing else seems to work.
Spicy Lime Jalapeno Chicken Soup by Heather Christo
Now if you love spicy soups and you don't think I have enough of them then here is another one of my favs. This one has a great kick and is a little less creamy than the last soup. So if you want more spice and not as much sweet then this soup is going to be your favorite vs. the previous corn one. All the things going on in this soup will make your belly happy.
Now that I have made the list, lets just hope some of us get some homemade soup the next time we are sick!