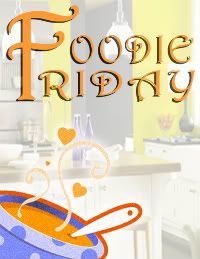 This year it isn't looking to bright on our own thanksgiving, we're so busy we probably aren't going to do anything other than head over to the in laws which I am perfectly fine with. But HAD I been planning anything I would have wanted to try something really new this year. In fact I was thinking Chocolate and turkey... I know right??
am I nuts??
No, actually that is really common and completely normal.. though my sweet baboo says I am insane lol. Especially since I was given this GREAT Quinoa stuffing recipe.
No I am not out to ruin my hubby's idea of Thanksgiving... just VERY curious :), I mean look at the recipes:
THANKSGIVING RECIPES
Roast Turkey With Chocolate Jasmine Gravy
1/2 cup olive oil
2 large red onions, chopped fine (save the onion skin)
6 cups strong green jasmine tea, decaf ok
1 tablespoon turmeric
2 tablespoons paprika
Dozen bay leaves, or 2 teaspoons ground
1 tablespoon ground pepper
1 12 to 14 pound turkey, preferably fresh, or frozen and completely thawed
1 cup Dagoba Chocolate Drops
Preheat oven to 325 °F. Combine the olive oil, onions, onion skins, tea, turmeric, paprika and bay leaves in a roasting pan. Place the turkey in the pan, breast side down (very important). Cover the pan loosely with foil, and bake for about 2 1/2 hours. Turn the turkey over, discard the foil, and bake uncovered about 1 hour more, or a little longer, until the breast gets a deep amber color, and the juices run clear when you pierce the breast with a knife. Transfer the turkey onto a slicing board. Let the turkey rest about 15 minutes before slicing. While the turkey rests and gets sliced, reduce the liquid in the pan on a high flame to about 3-4 cups (if that's all you have left, then don't reduce), and strain, pressing hard on the solids to extract the most flavor. Stir in the Dagoba Chocolate Drops and whisk until smooth. Pour the gravy over the sliced turkey.
Quinoa Stuffing
1 1/4 cups TruRoots organic quinoa
2 1/2 cups vegetable broth
1 medium onion, finely diced
1 cup zucchini, cubed
1/2 cups butternut squash, cubed
1 tablespoon coconut oil (may substitute olive oil)
1 cup dried cranberries
1 cup fresh parsley, chopped
1/4 cup green onions, chopped
sea salt, to taste
freshly ground pepper, to taste
Rinse quinoa (but if you don't, you wont notice with this specific brand). Bring vegetable broth and quinoa to a boil. Cover, reduce heat and simmer for 20 minutes. Remove from heat and let stand 5 minutes. Fluff with a fork. Set aside. Over medium heat, fry onion, zucchini and squash in coconut oil until onions are translucent and vegetables are cooked. Combine onion, zucchini, squash and quinoa. Stir in cranberries, parsley and green onions. Season with salt and pepper.
So it might have sounded a little adventurous but I bet it would have been worth cheating on my vegetarian diet for!
What have you done that was considered "a little crazy" by your family?? food wise during the holidays.
These recipes I found from the Canadian Choice Wholesalers who were established in 1999, out of a recognized need for an independent voice in the natural, organic, and specialty foods market. Their extensive catalog, and customer-oriented service focus allow us to make these products available at all levels of retail, from the locally owned and operated markets to the most popular grocery chains across the country. Canadian Choice Wholesalers is BC family owned and operated. Offerings include products manufactured locally, throughout North America, to international specialty foods. Current product representation stretches from throughout Vancouver, Victoria, Whistler, and the interior of BC to Calgary, Edmonton, the prairies, Ontario and Quebec. For more information, please visit

www.cdnchoice.com

and on Twitter

@cdnchoice