As like every Thursday here at Mumfection I have been given the honor of co-hosting, along with my other great blogging buddy:
Home Maid Simple
, to bring to this great meme we have created: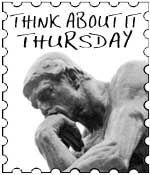 I would also like to mention that we are looking for some other great new co-hosts that would love to help us get this meme off the ground some more! We would love to have you along, especially if you are of one of those elite super blog hoppers :) please message me!!
This Week's Topic:
If you start a book and you can't stand it, do you keep reading it or drop it??
I have to say that reading this made me laugh cause I am having this issue right now (and for the past SEVERAL months) and I am no stranger to this dilemma. I am a really picky reader I have come to find and I mostly seem to completely fall in love with the same genre... distopia's and fantasies. Only kind of books I have completed from beginning to end (although there are a few exceptions to this rule).
What book am I struggling deeply to finish/even try to suffer threw is Shades of Grey. I have no idea if it is because I can't relate to the air headed idiocy that is the main female character or if it the horrific writing either way I can't seem to get into it. A girlfriend of mine in high school and I used to write better erotic fiction than this repetitive rough sex this broad writes about.
I have tried multiple times to honestly give this book a chance too, I so deeply wanted to be a little 50 shades sheep but I just can't take it. Funny thing is at #SCCTO this year they're having a 50 shades themed party.... no we're not all going to dress up in bondage gear and drink the night away they've cleverly tied it to their sponsor Benjamin Moore... tricky devils....
Anyways back to this book thing... I also find it really hard to read things when the author takes multiple pages to describe the look and feel of a dinner plate.... that bothers me deeply, such lovely language used in such boring and unnecessary areas, but I'm not a published author what the fuck do I know.....
Bottom line YES I do put books down, I will leave them and never look upon them EVER again if I just can't get into it within the first little bit.
Tell me a book you just couldn't put down!
The ground rules:
No Giveaways or reviews please, we want to stick to our topic or whatever thought provoking topic you have decided on your own. We want to get to know you personally not what you like or give out right?
Make sure that you follow all the hosts via GFC and/or Facebook! (Mumfection, Home Maid Simple)
Only thought provoking posts, which is why we always have a great topic for you prepared in case you are just having a blank day.
Make sure your post has our Think About it Thursday button!

Have fun, make some friends, follow, comment thoughtfully and above all else be respectful! Don't forget to let people know which hop your visiting from!
Suggest a topic, this is not mandatory, but we would love your input and we will definitely consider it for future meme's!! If your topic is chosen you could end up receiving an e-mail giving you a chance to be one of the co-host's!!!
So link up and have some GREAT fun, meet some great new bloggers and of course welcome to all the new visitors and followers!! I love your comments and I can't wait to go check all of you out! Remember you aren't obligated to stick to the topic, heck talk about something that you're thinking about today, just keep it meaningful!! :)