As like every Thursday here at Mumfection I have been given the honor of co-hosting, along with my other two great blogging buddies:
Home Maid Simple
and
Tim and Angi's Blog
, to bring to this great meme we have created: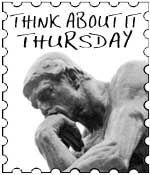 I would also like to mention that we are looking for some other great new co-hosts that would love to help us get this meme off the ground some more! We would love to have you along, especially if you are of one of those elite super blog hoppers :) please message me!!
This Week's Topic:
What are three things that you would like to change about your child's school??
Since entering the world of elementary school yet again I have to say that things have DEFINITELY changed since I went to elementary school. As for some of the things that I would want to change I find it a little hard to pin point.
I would make it more wheelchair/stroller friendly, I have to walk the entire way around just because I have a stroller and there are stairs everywhere.
The way I can't take my little man TO his classroom and drop him off. Instead we have to wait for the teacher to come out, they all line up and then walk into the room. I don't by any means want to drop and go, but I feel like I don't get the chance to see his classroom, help him in his cubby room and all that stuff I thought we did get to do.
The random times they get off and the days they already have off. Only September and my little man already has THREE half days next week + a pro-D day. I dunno I shouldn't really care I just think it is kinda odd... but I guess the earlier the better.
Over all I think that is all that I would change... oh yeah and the primary play ground.... it is kinda ugly.
Next Week's Topic: Mailboxes.... ANYTHING GOES!
The ground rules:
No Giveaways or reviews please, we want to stick to our topic or whatever thought provoking topic you have decided on your own. We want to get to know you personally not what you like or give out right?
Make sure that you follow all the hosts via GFC and/or Facebook! (Mumfection, Home Maid Simple, Tim and Angi's)
Only thought provoking posts, which is why we always have a great topic for you prepared in case you are just having a blank day.
Make sure your post has our Think About it Thursday button!

Have fun, make some friends, follow, comment thoughtfully and above all else be respectful! Don't forget to let people know which hop your visiting from!
Suggest a topic, this is not mandatory, but we would love your input and we will definitely consider it for future meme's!! If your topic is chosen you could end up receiving an e-mail giving you a chance to be one of the co-host's!!!
So link up and have some GREAT fun, meet some great new bloggers and of course welcome to all the new visitors and followers!! I love your comments and I can't wait to go check all of you out! Remember you aren't obligated to stick to the topic, heck talk about something that you're thinking about today, just keep it meaningful!! :)