As like every Thursday here at Mumfection I have been given the honor of co-hosting, along with my other two great blogging buddies:
Home Made Simple
and
Tim and Angi's Blog
, to bring to this great meme we have created: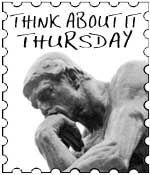 I would also like to mention that we are looking for some other great new co-hosts that would love to help us get this meme off the ground some more! We would love to have you along, especially if you are of one of those elite super blog hoppers :) please message me!!
This weeks Topic: Who would you choose to be shipwrecked on a desert island with?
If I had to choose someone to be left on an island somewhere I would have to really consider a few things.
I wouldn't want my kids there, as I would be hoping they'd be safe on a mainland somewhere.
I would also not want it to be my hubby, again hoping he would be safe with the children.
So who would I pick???
Anyone right???
Yes anyone...
I think I would choose either Jensen Ackles or Matt Bomer. Mainly cause being deserted on an island with them is probably gonna be the only chance I will have to actually see/enjoy them ;).
Not to mention both have nice strong bodies fully capable of doing all the labor I don't want to/can't do. I know Matt Bomer looks nice on an island so I would definitely lean towards him but Jensen is just a MAN. Like a big handsome super strong presence kind of a man. I really like the take charge kinda attitude... plus I have been obsessed with him since I was younger... not young... just YOUNGER lol. I mean Supernatural has been out for a while... a long while. I also have a love for
his incredible Impala
... oh dear god... not that it would be coming with us but still DAMN!
image by: Jack Rowand/CW
Clearly you can understand what i'm talking about. He would clearly be the most entertaining to top it off. But Matt Bomer!!
I have decided... I want both of them on my island, in some random twist of fate. A girl can dream right?
The ground rules:
No Giveaways or reviews please, we want to stick to our topic or whatever thought provoking topic you have decided on your own. We want to get to know you personally not what you like or give out right?
Make sure that you follow all the hosts via GFC and/or Facebook! (Mumfection, Home Maid Simple, Tim and Angi's)
Only thought provoking posts, which is why we always have a great topic for you prepared in case you are just having a blank day.
Make sure your post has our Think About it Thursday button!

Have fun, make some friends, follow, comment thoughtfully and above all else be respectful! Don't forget to let people know which hop your visiting from!
Suggest a topic, this is not mandatory, but we would love your input and we will definitely consider it for future meme's!! If your topic is chosen you could end up receiving an e-mail giving you a chance to be one of the co-host's!!!
So link up and have some GREAT fun, meet some great new bloggers and of course welcome to all the new visitors and followers!! I love your comments and I can't wait to go check all of you out! Remember you aren't obligated to stick to the topic, heck talk about something that you're thinking about today, just keep it meaningful!! :)
Next Week's Topic:
What are three things you are looking forward to or dreading now that Back-to-School time is approaching.