Oh my goodness my weekend has been a complete whirlwind!! I can't even begin to tell you. I have magically found and have now secured a 3 bedroom apartment even closer to my sons school and still in a perfect area for the daycare client!! We can't even believe it and we will be happily moving in on Sept. 1st!! I am sooo stoked but really really really not looking forward to packing, moving things, unpacking etc... We will need to get a few new pieces of additional furniture but over time that will be easy peasy. I am also still kind of in shock cause this whole thing was literally decided and confirmed this weekend it is insane!! I am looking forward to this new BIG change... hubby isn't looking forward to moving things down three flights of stairs... I understand that... we need help...
But to take our mind off the whole matter I bring to you a little of Adrian Brody this #ManCandyMonday. I hope that he takes your mind off all the days stresses, weekend stresses etc...
"I wish I could come and help you guys move, you seem so stressed out..."


"that third bedroom will be GREAT!"
"yeah it is pretty awesome you got a 3 bedroom at that amazing price!"
"you're gonna look so sexy in that new kitchen of yours"
"are you okay?" Why Adrian you are so thoughtful!


"I bet it will be simple... if I was there."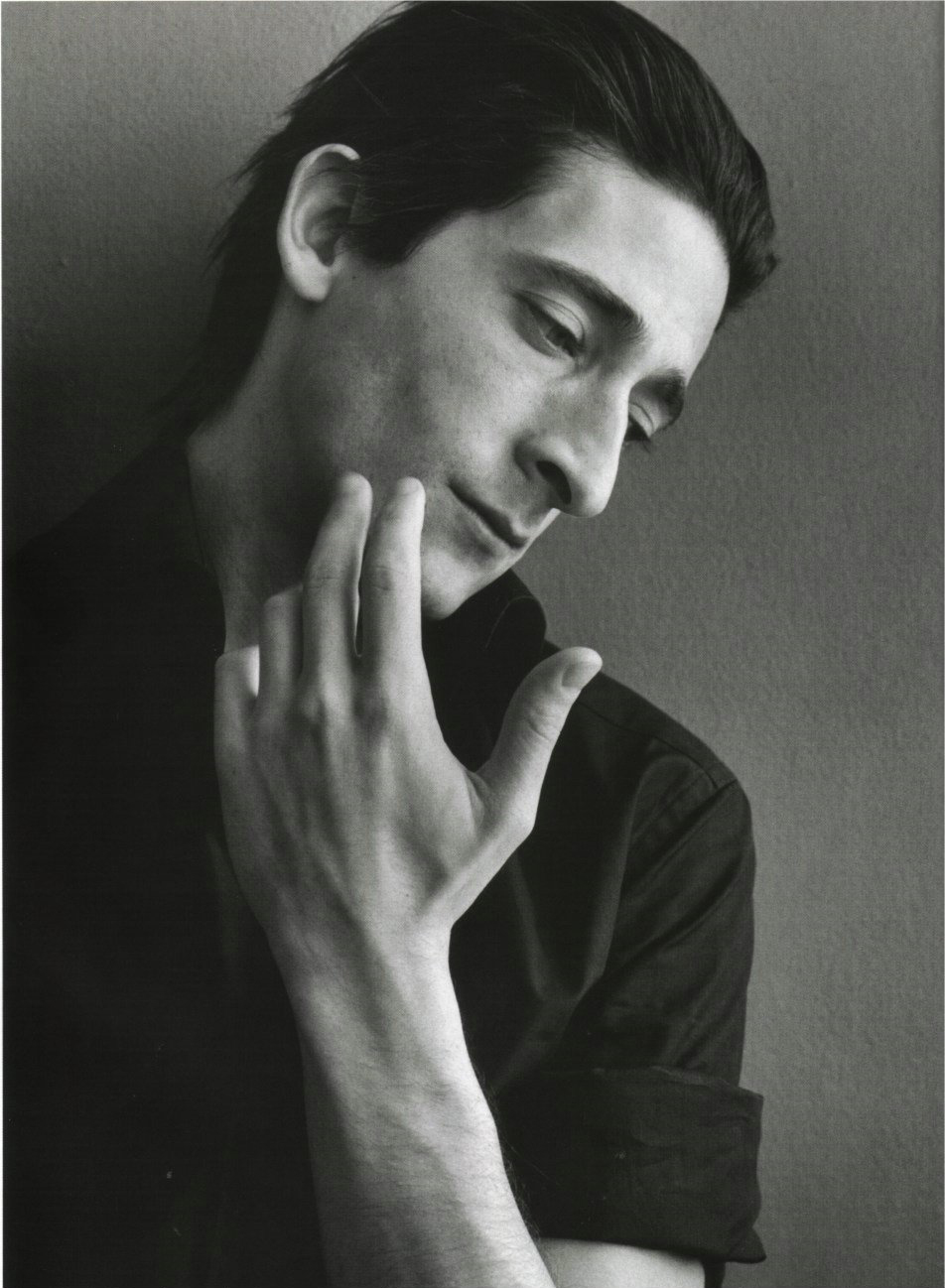 "those couches are really really big..."
"Why don't we just hop on the boat with the boys and sail off to some far off land... unicorns will move your things"
"so sucks you have to lift a finger!"
I would like to also take this awesome time, not to just pretend that Adrian Brody is concerned for my moving plans lol, and
welcome all the new visitors from the Monday Mingle!
I am so happy to see you here, and all the ones I have met already, I really look forward to getting to know each of you threw your blogs!
Here are some other GREAT posts:
Think About it Thursday
<---
a great place to link up if any of you are interested we have only just started the meme last week.
Some More Things I Hate to Eat!
A Little About Mumfection
My Interview with Challen Cates
<---
From BIG TIME RUSH and Desperate Housewives!
all images are taken from google images.