In the beginning there was a young mother of one, then two and now I am a young mother without her sanity. Oh, how I love my boys, but don't get me wrong this is definitely not where I expected to be at the tender age of 24. I am always enjoying the daily chaos that a four year old and two year old can bring to my life, not to mention all the daycare kids that I also care for out of my home. Their huge similarities and differences amaze me everyday; there is nothing more amazing than a child learning about the world. So throughout my daily struggles I realized that my "supermom" ideals or "dreams," I guess they could be called, where terribly unrealistic.
Mumfection... that on the other had was attainable! It was what I thought was a perfect day, kids are fed, not terribly clean but manageable, my house probably a mess but both children in tact, healthy and happy.. see "Mumfection." Now of course this isn't the first time I have used this beautiful word before, when I was not yet pregnant with my second I started to run an at home daycare to which I dubbed the name "Mumfection."
I wanted to create Mumfection the blog for a number of reasons: To reclaim my identity, to reconnect with myself on several different levels, and to make my short term goals more attainable. I figure letting the world know about my life would in fact help me improve myself.. and I can definitely say that it has not to mention the incredible connections I have made that I couldn't have made any other way. Blogging has given me a chance to validate others mothers on how amazing they are and even receive some myself. In a mums life sometimes validation is so hard to get that when it is received it is a weight that is lifted off your soul. I have even managed to use my blog as great release for myself as well as a reasonable source of income that I have been really happy about. There is just nothing better than making money doing what you love, a true passion.
I am happy to meet ALL of you, and I greatly look forward to speaking with you again about the many idiotic, trivial, exciting, boring things that I get up to on a regular basis! In the meantime please follow me, let me know I will of course follow you back and I would just LOVE to get to know you! You can also hunt me down via twitter @Eschelle, Facebook, pinterest, all those amazing places!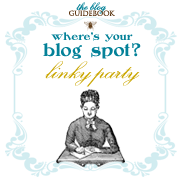 Pin It